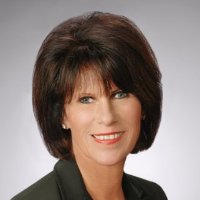 Susan Casper is currently a Market Manager in the Bay Area for Herman Miller, a global furniture company who provides office solutions for corporate environments. Prior to this position, Susan spent the past 13 years as a Sales Leader for furniture dealerships in both Minnesota and California.
Susan received her BA degree as a Magna cum Laude graduate from the University of Notre Dame and was a member of the "first women's graduating class" at Notre Dame. Since graduation she has remained active as a Women's Spokesperson and has served on numerous University Committees.
Susan is presently associated with various furniture industry organizations such as IFMA and IIDA. Also a Member of The 100 Club, as well as the Honorary Deputy Sheriff's Association.
She resides in the East Bay with her husband of 32 years, Pro-Football Hall of Famer, David Casper. They have three children, Keleigh, Carrie and Andy.