Our mission is to raise funds in support of research at UCSF, aid doctors in finding a cure and to provide a channel for innovation and progressive research.
In 2013, Summit Bank Foundation added the funding of research at UCSF Helen Diller Cancer Research Center.
Summit Bank made a three year commitment to fund a Summit Bank Fellow, Dr. Yen-Chen Yang. He joined the lymphoma research team in 2013 and has made significant contributions to the project which greatly accelerated the work of Dr. Ai and her team. His research has focused on building a drug discovery platform using clinically relevant animal models which is built using malignant cells directly from patients. It is called the PDX model or patient- derived xenograft models. Dr. Ai's group established the very first PDX models for skin lymphoma in the field.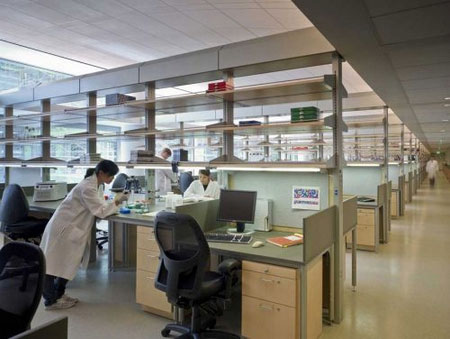 Summit Bank Foundation has funded clinical trials for lymphoma, breast cancer, and acute myeloid leukemia. These trials have been led by Wei Ai, MD, PhD, Oncologist, Clinical Professor; Mark Moasser, MD, Oncologist, Professor, and Gabriel Mannis, MD, Hematologist, Assistant Professor at UCSF Helen Diller Cancer Research Center.
We are deeply grateful to each of you – past, present and future – who has extended your support to help make a difference for so many lives. Funding research allows us to provide these wonderful doctors with invaluable support. Our support allows them to dedicate more of their resources and time to identifying new treatment protocols, publish their findings, and share these with doctors all over the world.