President, Jack London Square Partners & Transbay Holding Company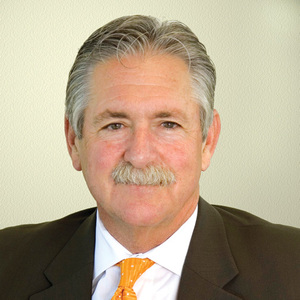 James Falaschi, a native of the East Bay, is a Partner at Jack London Square Partners, the Master Developer of Jack London Square, and the current President of Transbay Holding Company in Oakland, California. At Transbay Holding Company, he is the Principal in charge of property development for this real estate holding company which owns office buildings and office parks in the East Bay and San Francisco Bay Area. 
Previously, Mr. Falaschi was the President of Falaschi Improvements where he focused on developing industrial parks and residential housing projects in Northern California and was a Master Developer of Downtown San Leandro, California. His other professional credits include being the Co-Managing Partner at Bay View Construction and Development Company that built 2,500 homes in Contra Costa and Alameda Counties.
Named "Trustee of the Year" in 1994 by the Hospital Council of California Excellence in Governance Award, Mr. Falaschi's extensive list of accomplishments also include the "Living the Example" award granted by the Bay Area Tumor Institute in 1997, the "Citizen of the Year" award from the Oakland Tribune and New Oakland Committee in 1998 and the Excellence in Leadership Award given by Oakland Metropolitan Chamber of Commerce, Asian Chamber of Commerce, Hispanic Chamber of Commerce, Black Chamber of Commerce and Korean Chamber of Commerce of Oakland in 1999.
Mr. Falaschi remains very involved in the community as the current President of the San Francisco Bar Pilots Commission Board, Chairman of the Alameda County Office of Education Foundation and Vice Chairman of the Alameda County Economic Development Alliance for Business. He also serves as a Board Member of the Summit Bank Foundation and is a Trustee for Holy Names University.